Presenting the unofficial webpage for....
Boy Scout Troop 186
Milford, Delaware
---
Click on the image below to enter.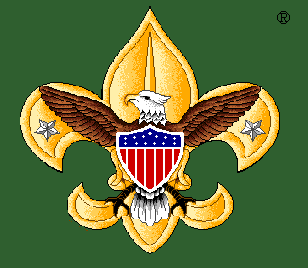 This page is only meant to get us started in our adventure to create a web page for our troop. It is something to look at for now. Hopefully, in the future we will find a differnet server but for now I am using the Tripod account (11 MB) I have--which is free by the way if anyone wants to create a personal home page.
These are the catagories I think that we should focus on creating for now. These are just some things that I am pulling from the top of my head. We most likely will adjust them and perhaps some will need to be taken away. I would like for someone to be in charge of each catagory, so that we may work together and get this page completed.

Patrol Corners (one for each patrol)
Senior Patrol Leader Section
Assitant Senior Patrol Leader Section
Scoutmaster Section
Assitant Scoutmaster Section
Calendar
Upcoming events
Newsletter
Roster
Advancement
Email Addresses
Section for anyone in leadership position who wants to update the world on their recent accomplishments
Links
New Information
Troop 186 Eagle Scouts
Also someone should probably work on improving the main page and finding us some Boy Scout images. And if we want a different server, let's get started on that too. I know that in the past we looked into the server that BSA national provides.
Please email me if you think you can help. I really think this page will be of great benefit to the troop. Perhaps we will solve our communication problems. We will be able to actively recruit others into our unit. And we will have something to show the rest of the world.
Click here to see an example of a background with more of a Boy Scout theme.

Billy Haines: citizen3@bellatlantic.net